Inspector satellite GPS monitoring, dispatching and fuel flow control system is meant for monitoring, control and administration of the vehicle fleet. INSPECTOR is used in vehicle fleets, fleet of taxis, farms, construction equipment fleets and specialty vehicles fleets, in dispatching emergency operations service, for commercial agents and managers' administration or just for personal control over transport vehicle. As well as for the sake of safety of children, relatives, pets and VIPs.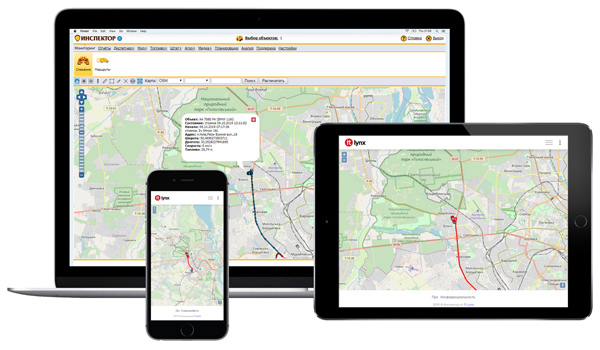 INSPECTOR satellite monitoring system allows getting information on:
route;
speed of travel;
parking and standing points;
fuel consumption and level, by using various types of sensory devices;
work of attachable implements and different sensory devices.
Based on this information the system is able to generate reports, provide analytical information, process and automate the received primary documents.
With INSPECTOR the user receives:
round-the-clock access to information from any point in the globe, just having access to Internet;
possibility to watch the location of the object under control, using different maps and satellite images;
wide range of easy-to-use and analytic report forms, with possibility of their addition;
possibility to automate the received reports, including data export into other systems.
General pattern of INSPECTOR GPS monitoring and fuel flow control system is shown in figure (figure 1).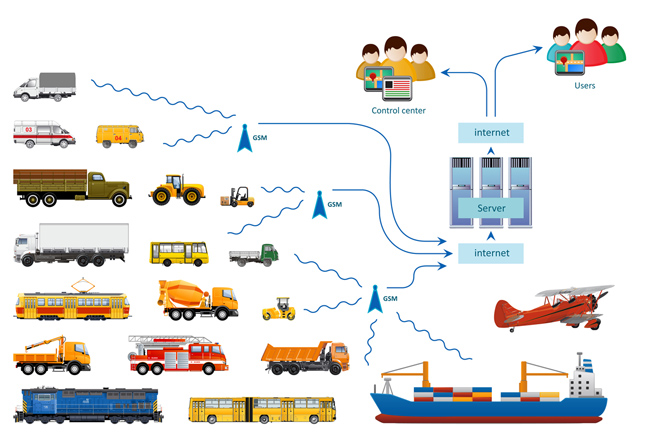 Figure 1.
How does INSPECTOR system work?
To the central server of the system there are entered data from the equipment, installed on the monitoring object, via GSM network (or networks of the other standard) along the secure transmission path. On server, the information received from all appliances and sensory devices connected to them is stored in the central database for at least three years.
Software processes the incoming information and presents it to the user in the form of diagrams, tables and text reports.
"Thanks to deep integration of equipment and software we produce, the computer appliance gives an opportunity to get maximum efficiency of processing and analysis of information.
Sign in GPS monitoring system can Inspector follow the link to your website: www.inspector.ua