Tariffs: Monitoring, Dispatcher+
Simple solution for:
automobile operating companies;
logistics companies and delivery services;
passenger and cargo transportation;
community services;
individual-entrepreneurs and private individuals;
security agencies and power-wielding agencies.
Every process in any company, even the smallest one, needs to be optimized. Means to reach the efficiency of any process are developing year after year and become the integral part of our life. Monitoring of the moving objects location gives additional opportunities in terms of analysis and recording of personnel and transport vehicles working time, allows optimizing the resources spend and estimate the efficiency of their use.
This tariff provides an opportunity to receive the necessary data in order to assure non-stop control over the displacement of moving elements, meeting their targets accurately and in due time, and make sure if they are used for their intended purposes.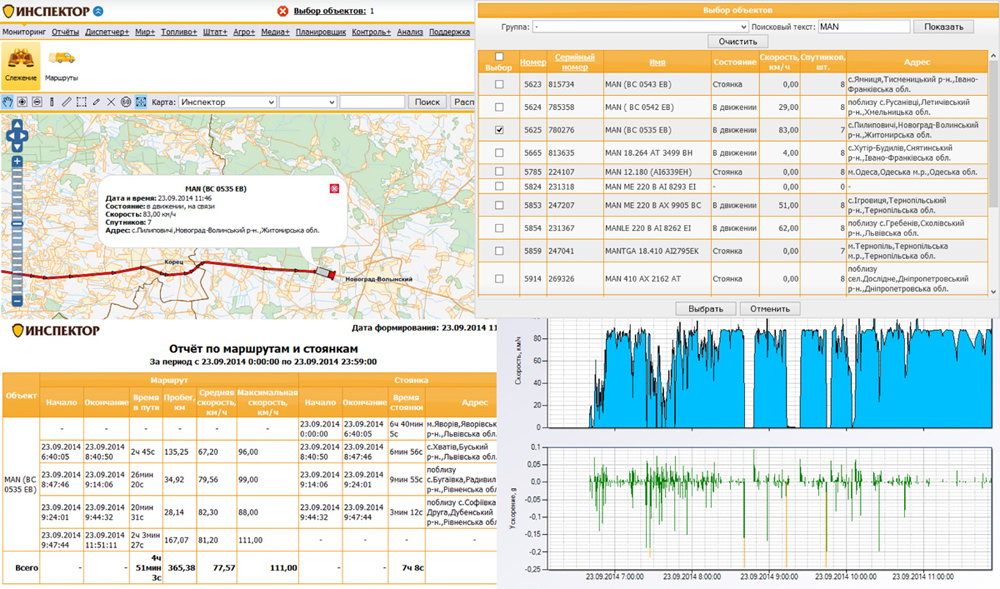 "In order to receive the bonus features, like determination of products delivery time, attendance of control points and just for administration and organization of the own objects on the map there may be used a DISPATCHER+ tariff. It will simplify the dispatcher's work when determining the location of technical equipment based on information received from report form and visual estimation of displacement.