The chief object of the system is the increase of safety while transporting the prisoners.
The hardware part (Figure 1):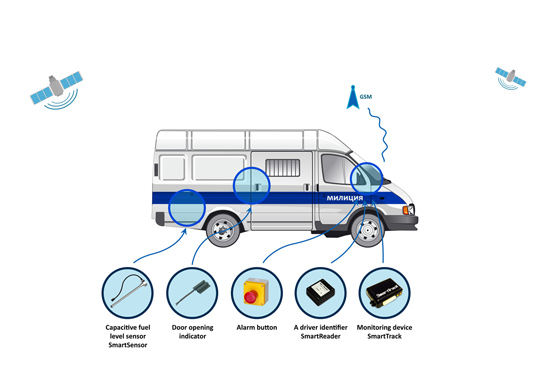 The hardware part.
Figure 1.
Additionally solved problems for this particular area:
Control over the movement of vehicles on official matters;
Installation of panic buttons in the vehicles in order to send alarm message in case of emergency;
Installation of door opening sensors with alarm SMS signaling in case of unauthorized opening of KUNG door outside the established zone;
Installation of photo-fixing equipment with communication of information to the server in case of alarm button activation or unauthorized opening of KUNG doors;
Control over business trips of public officers of regulatory inspection divisions by means of manual GPS tracking devices.
The software part (Figure 2):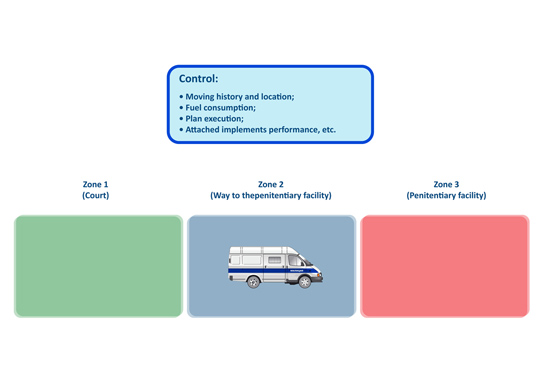 The software part.
Figure 2.