The chief object of the system is the collection, operating and longtime storage of data concerning the radiological situation. Construction of temporary charts of radiological situation for local point where it will be measured. Signaling in case of background radiation excess.
The hardware part (Figure 1):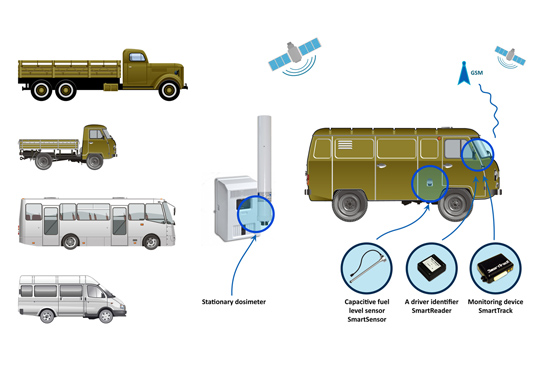 The hardware part.
Figure 1.
Additionally solved problems for this particular area:
Control of the operations performed by technical equipment, indicated in the transportation control and movement document;
Radiological control in technical equipment working areas (connection of monitoring equipment to Geiger-Mueller counter with construction of radioactive infectiousness curves in technical equipment working areas, scheduled work);
Control of operating personnel by means of manual GPS tracking devices with possibility to send alarm message in case of emergency;
Installation and connection of data communications equipment with connection to Geiger-Mueller counter in different critical inspection points, distant from Atomic Power Station in a spaced position for the receipt of immediate information on the change of radiation background within the period.
The software part (Figure 2):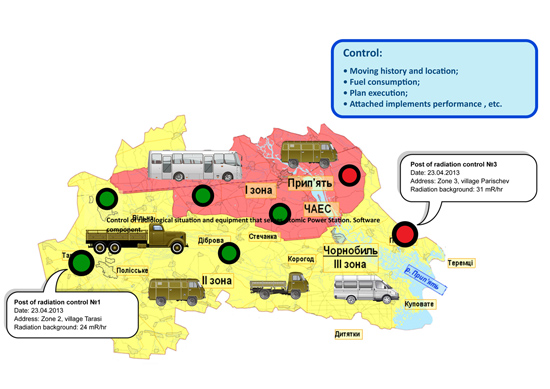 The software part.
Figure 2.